About Northfield Vision Center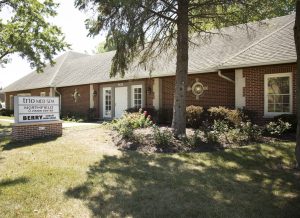 We try to keep things simple.
At Northfield Vision Center (NVC), we want to be your consultants, helping you understand your vision and ocular health care needs. Our primary goal is to educate you. We want you to make informed decisions on any treatment plans, preventative care, eyeglasses, contact lenses, or surgery you may need. We stand behind all services or products we offer with guaranteed patient satisfaction.
Convenience is everything. So, at NVC we try and make it easy for you.
Flexible appointment times, early morning, evening, and Saturday times available
Online appointment scheduling
In house finishing lab to expedite eyeglass orders
Medical, refractive, and urgent eyecare offered
Products priced to meet any budget
We accept both medical and vision insurance
We take eyecare very seriously. I look forward to seeing you at your next eye exam!
-Dr. Christopher Frohm